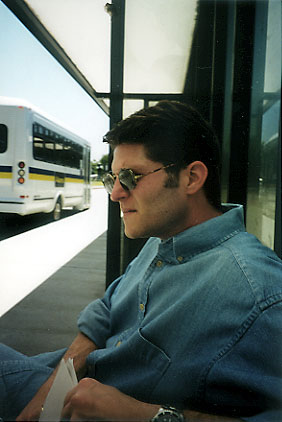 Bob's lookin a WEEE bit nervous as he awaits a cab to take him to his hotel. He has the huge task of taking his 75 minute one man show (which he'd only performed once just a few days earlier in Burbank) and cutting it to a 20 minute opening bit for Kenny Rogers' show!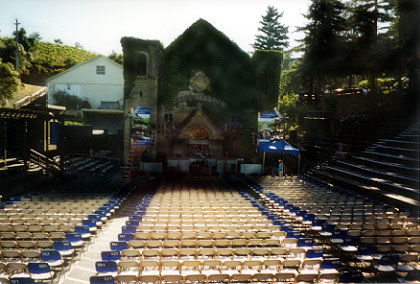 At the Burbank performance, Bob performed for an audience of about 3 dozen. For Kenny Rogers' show he performed to about 3000!!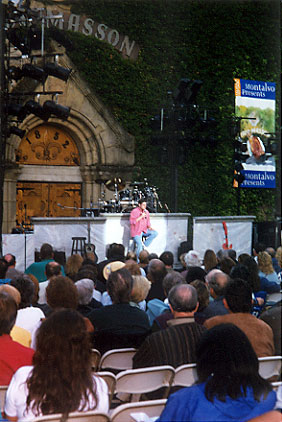 Bob felt right at home, and the audience loved his act.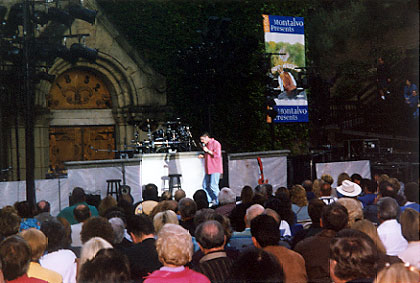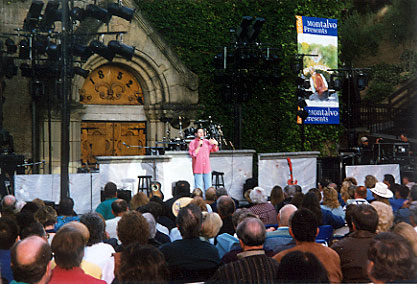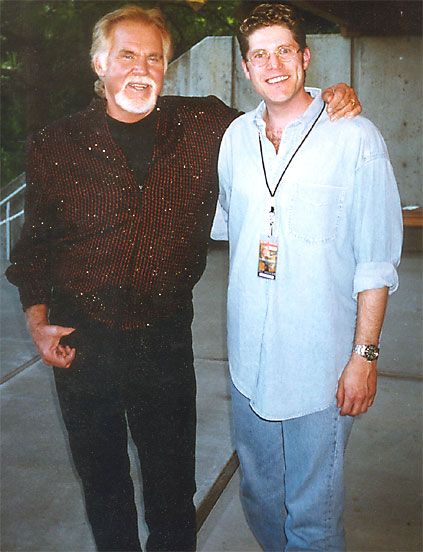 The Gambler and The Pig!!
"I tawt I taw a Kenny Wodgers fan!!"